You probably know them. Every office has these nervous, irritating workers with the bad temper and the short fuse who always have something negative to say.
These people you're glad when they don't get to work, no matter what the reason, because when they're with you in the room, they just ruin your workday.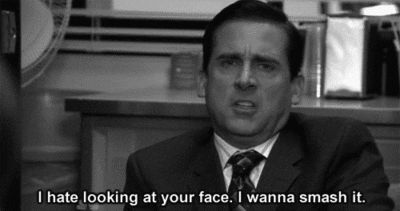 Cranky Co-Worker Day is designed to raise awareness that these people exist in every office. This day is the perfect opportunity to release and bring out what you have suffered from them with your nice attitude.
How to celebrate the Cranky Co-Worker Day?
It is best to celebrate the day of cranky partners to work by not doing. Do not try to encourage them when they complain, do not try to convince them that the situation is not as bad as they see it. Just take away freedom and ignore them.
You can also send them an angry cat's memes and wish them a Happy Cranky Co-Worker Day if you think it will not upset them too much.
On the other hand, you can also cooperate with them and complain with them about everything. You may find it fun to get all the steam out one day a year. Maybe it's nice to be like them, who knows?